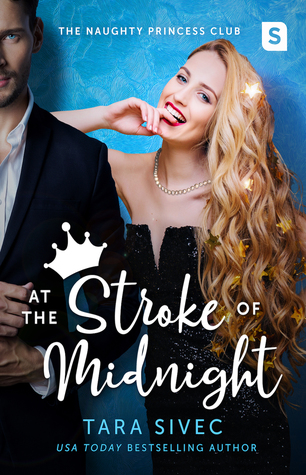 Publication Date: February 27, 2018
Series: Naughty Princess Club #1
Rating: 5 Stars
Official Blurb:
Once upon a time Cynthia was the perfect housewife. Between being the President of the PTA and keeping her home spotless without a hair (or her pearls) out of place, her life was a dream come true. Her husband was once her knight in shining armor, but now he's run off with all their money…and the babysitter.
Dressed as a princess at the annual Halloween block party on Fairytale Lane, she meets two other "princesses" also facing money troubles: antique store owner Ariel and librarian Isabelle. When the women are invited to wear their costumes to a party where they're mistaken for strippers, Cindy, Ariel, and Belle realize that a career change could be the best way to make their money problems go
bippity-boppity-boo
.
But can structured Cindy approach a stripper pole without sanitizing wipes? And could the blue-eyed anti-prince that has been crossing her path become Cindy's happily ever after?
At the Stroke of Midnight
is a hilarious, empowering story where princesses can save themselves while slaying in stilettos.
Review: Oh, this book! This book is exactly what I needed. It's such a breath of fresh air as well as a new spin on fairytales. Tara is the queen of rom-com. I literally had tears coming down my face. I had to stop reading in order to wipe the tears away. This book is brilliant.
Cynthia is in complete denial about her husband. He up and left 6 months ago, and now she is trying to pick up the pieces. Enter her two saviors Ariel and Belle. After one night of mistaken identity, the girl's whole world turns upside down. Next, enter the man named PJ Charming who literally knocks Cynthia off her feet. Things are changing quickly for all three girls, but can they keep up?
I haven't laughed at a book this much in a very long time. The girls are so adorable together. And PJ literally made my swoon multiple times. I'm super exited for the next two books. We met the prude now I'm ready for the mouth and the librarian.