Review: The Soul Mate by Kendall Ryan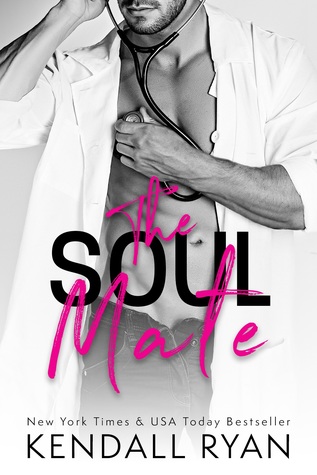 Publication Date: August 14th, 2017
Rating: 4 Stars
Official Blurb:
rom New York Times Bestseller Kendall Ryan comes a sexy new stand-alone novel in her Roommates series.
The smoking-hot one-night stand I was never supposed to see again?
Yeah, well, I might be pregnant, and he's my OB-GYN.
Get ready to fall head over heels madly in love with the hottest OBGYN doctor you have ever met! This full-length standalone contains the most hilariously awkward lady-doctor visit, lots of playful banter and some good ol' fashioned baby-makin'! One-click now for this summer's swooniest read.
Review: I have adored this series, and Ms. Ryan did not disappoint on this one.
Bren isn't looking for a relationship so a one-night stand is a perfect choice for her. Mason is just the man Bren is looking for, and after a wonderful night together, Bren heads back to her normal life, until everything changes. Bren thinks she is pregnant, and when she goes to the doctor, the lovely Mason walks in giving them both the shock of their lives.
I loved Mason right from the beginning. He is a super sweet guy with the biggest heart ever. He feels a strong pull to Bren, but she is fighting it so hard. It took me a while to warm up to Bren, but when I finally got to see her real side she turned out to be sweet and lovable as well. I wanted a bit more in the book, but overall it was a good read.