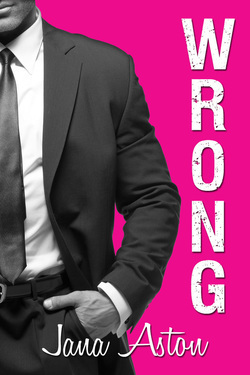 Publication Date: October 7, 2015
Official Blurb:
I have a history of picking the wrong guy. Gay? Player? Momma's boy? Check, check and check.


Now I can't stop fantasizing about one of the customers at the coffee shop I work at between classes. It's just a harmless crush, right? It's not like I ever see this guy outside of the coffee shop. It's not like I'm going to see him while attempting to get birth control at the student clinic. While wearing a paper gown. While sitting on an exam table. Because he's the doctor. Shoot. Me.

But what if, for once, the man I've had the dirtiest, most scandalous fantasies about turned out to be everything but wrong?
Review: This was a fantastic debut novel by Jana Aston. I was hooked from the beginning. Sophie hasn't had the best of luck with men and that's how she finds herself mixed up with the one and only Dr. Miller. Sophie has had a crush on Luke since he started coming into the coffee shop she works at. Never in a million years did she think he would end up being her gynecologist. Sophie is mortified by the experience but yet she is still highly attracted to Luke. When Luke saves Sophie from making a horrible mistake, everything changes.
I love books where the man is older than the girl. I don't know why it's just one of my favorites. Luke is very charming but he also a dirty mouth and I loved every minute. At times, the age difference worried Sophie because of the obstacles from Luke's past and there were times they both had to overcome things throughout the book. This is a super cute and sexy read all wrapped into one. I can't wait to see what Jana brings next.