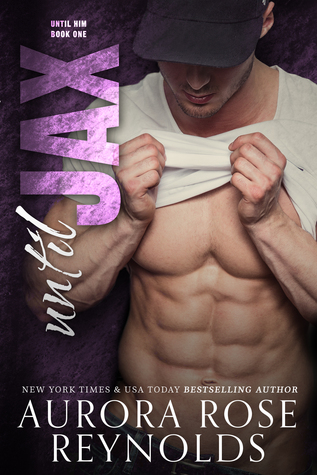 Publication Date: September 29, 2015
Official Blurb:
Ellie Anthony isn't looking for love. She isn't even looking for a man, but when Jax Mayson insists on keeping her and her daughter safe, she's left with no choice but to trust him. Now she just hopes she doesn't get hurt when she falls hard for a guy who's known for breaking hearts.

Jax Mayson knows that Ellie is his BOOM the moment he sees her. When he finds out she has a daughter, he realizes he wants a family, and he will do whatever is necessary to keep both of his girls safe, even if that means facing the demons from his past.
I love the BOOM!!! Aurora has a way of sucking you into each and every book and it doesn't matter which Mayson I read about, I fall in love every single time. Now I love each Mayson in my own way Asher has been my favorite for a very long time but Jax may just be right up there beside him. There is just something about a bossy, over the top, thinks he knows it all, sexy as sin, hotheaded alpha male and that is what Aurora brings to the table every single time!!
Ellie is one of the sweetest and most caring women ever. Life hasn't been easy for Ellie at all but she held her head up and kept right on moving. Ellie is still struggling from what her and July went threw so Jax's mom convinces her that it may be time to start over fresh for her and her daughter. But there are things that have happened that Ellie hasn't told anyone. And Ellie's past may not be able to stay hidden forever. She is holding back from Jax for fear of what he might think.
JAX freaking MAYSON!! Enough said. That man had me drooling out of the mouth from the moment he opened his. Jax doesn't lie to Ellie he is sort of a player but he has never met anyone he cared enough about anyone to settle down until Ellie. But he also falls head over heels in love with her daughter Hope too.
I love the Mayson's and that is just the bottle line. They stick together for each other no matter what. The original Mayson's have a special bond and now their children carry it as well. Jax is over the top at times but he only does it because he cares about Ellie and Hope so much. And I laughed so many times when Jax would give into Hope… cutest thing ever. I can't wait for the next books… don't know which one is coming next but I am ready for anything Aurora throws my way. Just can't get enough!!