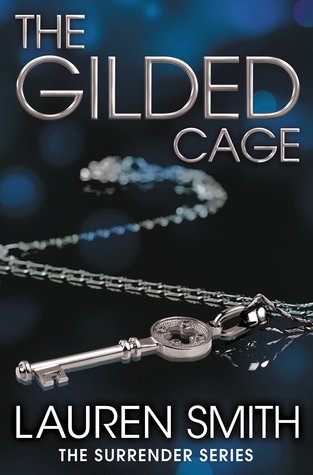 Publication Date: 6/9/2015
Passion that takes no prisoners, and love that tests the limits of ecstasy . . .


Fenn Lockwood comes alive in the shadows. Though he might have physically survived the kidnapping that stole his childhood, the trauma and pain he lived through have marked him forever. Now the only place where Fenn can be himself is within the walls of his private BDSM world—a place of erotic obsession, where desire isn't just captured . . . it's bound.



Hayden Thorne knows that behind Fenn's hardened exterior is a man worth fighting for. Yet to save him from the past that still haunts him, Hayden will have to abandon every inhibition she's ever had and venture into Fenn's intoxicatingly sensual world. Each tantalizing second she spends in Fenn's searing embrace is more delicious than the last and soon Hayden begins to think that she may never want to leave such torturous bliss . . .
If you haven't read the first book in the series, The Gilded Cuff, stop right here.

The Gilded Cage is a continuation of the plot line presented in the first book. Without having read it, you will not be able to fully appreciate the story. That being said, if you have read it, please continue on with this review.

The Gilded Cage highlights a very important aspect to any character's life. As perfect as it may seem, nothing is as it appears. Hayden is a spoiled little rich girl from Long Island. Everyone around her treats as she is a precious jewel to possess. She just wants the chance to be herself and now the cookie cutter rich woman that everyone makes her out to be. She wants to be loved the way she needs. Her time at the Gilded Cuff showed her that she doesn't fit into anyone's mold of a good submissive. She likes to use her smart and sassy mouth to illicit punishment from her partner.

Her journey to find Fenn Lockwood in this book is her way of throwing caution to the wind and living her life outside the glass house she was born into.
Fenn's side of this story is much like his brother's in the first novel with the exception he has no idea why anyone wants to kill him or that he had another family before his memory loss. As time continues and Fenn's memory starts to resurface slowly, he's shown just how far the person behind his disappearance and reemergence in another part of the country is willing to go to finish the job. Smith has managed to take Emery's character and give him genuinely down to earth qualities in his long lost twin brother. I was so afraid going into this book that we'd just be given a re-boot of Emery in Fenn's character, but that's not the case at all. These two men share few qualities and that relieves me to no end.
The story itself has so much to offer in terms of different plot lines and themes. One second your panties are combusting from heat than you are whisked away into terror and suspense.

Smith's ability to combine a multitude of plot themes into one cohesive story is brilliant. She was even able to keep the villain's true identity away from a seasoned reader like me who usually can guess the bad guy from a mile away.

With all that being said, I can't wait for Wes' story in the next book. That man has some serious issues and I want to experience every single one of them.