Official Blurb:
Claire is a twenty-something, single mom that grudgingly helps her best friend sell sex toys while she attempts to make enough money to start her own business to give her foul-mouthed, but extremely loveable (when he's asleep) toddler a better life.
When Carter, the one-night-stand from her past that changed her life forever, shows up in her hometown bar without any recollection of her besides her unique chocolate scent, Claire will make it a point that he remembers her this time.
With Carter's undisguised shock at suddenly finding out he has a four-year-old son and Claire's panic that her stretch marks and slim to none bedroom experience will send the man of her dreams heading for the hills, the pair will do whatever they can to get their happily ever after.
Warning: contains explicit sex, profanity and enough sarcasm to choke a horse.
I don't think I have EVER laughed so hard reading a book in my entire life. I mean seriously this was me while reading this book!!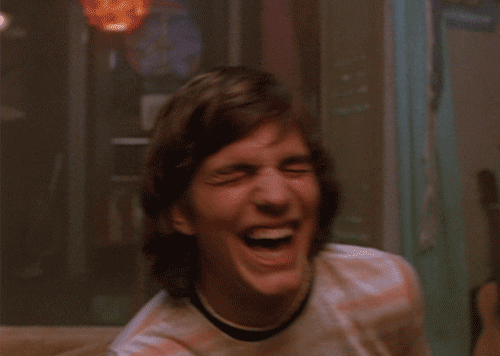 Seduction and Snacks tickled my funny bone so much that my poor husband actually asked me go read downstairs so he could sleep. Claire's lack of verbal filter and her band of friends with the same malady will leave you gasping for air and crying from hard laughter. On the flip side of the humor, you will find unbridled passion between Claire and Carter. These two characters have quite a history together and getting a second chance at happiness is a perfect balance to the humor side of the story. Sivec's writing style in this book brought me back to those drunken nights in college where my friends sat around the table reliving drinking horror and humor stories. I absolutely LOVED this book. Even with a happy ending, Seduction and Snacks doesn't exactly resolve everything to be a standalone. Knowing that there is in fact a book 2 made me giggle with joy! I can't wait for the next one!