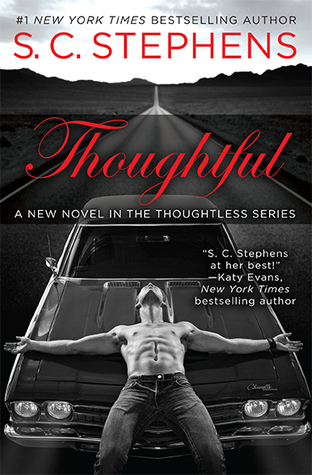 Publication Date: February 24, 2015
Rating: 5 Stars
In Thoughtless, Kiera told her story. Now it's time to hear from the sexy rock star who captivated us all . . .
The only place Kellan Kyle has ever felt at home is onstage. Gripping his guitar in a darkened bar, he can forget his painful past. These days his life revolves around three things: music, his bandmates, and hot hookups. Until one woman changes everything . . .
Kiera is the kind of girl Kellan has no business wanting-smart, sweet, and dating his best friend. Certain he could never be worthy of her love, he hides his growing attraction . . . until Kiera's own tormented heart hints that his feelings might not be one-sided. Now, no matter the consequences, Kellan is sure of one thing-he won't let Kiera go without a fight.
So it's been awhile since I have read the Thoughtless series. In this series all 3 books are told from Kiera's POV so we don't get to see Kellen's side. UNTIL NOW!! I honestly think I enjoyed this story so much more knowing what was happening with Kellen during all this.
Kellen and Kiera stole my heart in the Thoughtless series but reading this book brought out so many emotions that I had to walk away a few times. There were a few times in the first book I got mad at Kellan but now reading it through his POV I literally wanted to scope him up and hold him while he cried.
I honestly forgot how much of an emotional ride this story really is. I honestly think it made me love the story even more knowing what both Kellen and Kiera were going through. I was mad at Kiera a few times in this book for breaking Kellen's heart. In Thoughtless we get a little back ground history of Kellen as a child and his teenage years. But during this story we get the full back ground of what Kellen went through and it broke my heart more than a few times. Even though I knew how the story would end I still couldn't wait until the ending so I could actually breathe a sigh of relief.
This book is everything I could have wanted. We understand now why Kellen did what he did and why he could never leave Kiera alone. I also love the relationship with Kellen and the band. It shows how much support he actually has and he isn't alone in this world. Be prepared to be an emotional mess throughout this book. I can count at least 4 to 5 times I had tears running down my face. I loved this book so much and can only hope someday we get the next 2 books from Kellen's POV.