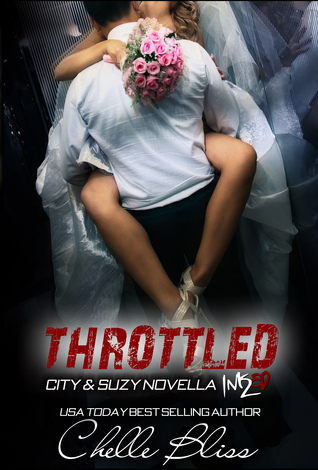 She's about to become his – Mrs. Joseph Gallo.
All she wants is to be his, but his possessiveness days before the wedding has her questioning the reality of a happily ever after.
He's not easy. He's territorial and doesn't share well with others.
City's staking his claim, making Suzy his forever.
Their future teeters precariously on the cliff of matrimonial bliss.
Will their love survive his alpha nature or will it all unravel before she can say 'I do'?
Finally... a Gallos HEA ending wrapped up into a delicious novella! I've been waiting for this book since Throttle Me! Suzy and City deserve a HEA after what they've been through, but in true Gallos men fashion something dramatic has to happen before they can have final happiness. While such a short read, my love for this series continues to grow! The characters and their romantic situations are never boring and will leave you wanting more. Next up in the Gallos Family is our dearly beloved sister Izzy, I wonder if there's someone man enough to tame that wildcat!