Review: Kissing Her by Alexa Riley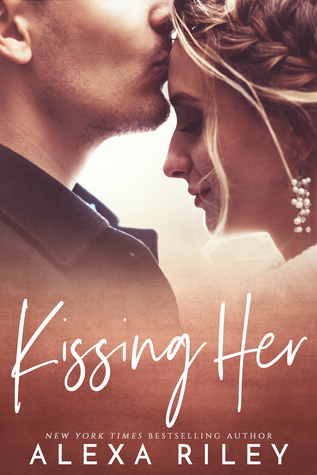 Publication Date: March 27th, 2019
Rating: 5 Stars
Official Blurb:
Bee Armstrong is used to being the ugly duckling in her family. Her sister is the one who gets all the love and affection, including from her parents. She's learned to deal with being alone, so when a strange man can't keep his eyes off her, she's not prepared for what she feels.
Ragnar Black isn't a decent man. He makes his money illegally and does whatever it takes to get what he wants. One night he's walking home after a job and sees a girl so beautiful he can't believe his eyes. He should walk away and not look back, but she calls to him like nothing ever has before.
Review: This is another beauty by this amazing duo. I have to say this is probably my favorite book by AR to date. It sucked me right in, and I couldn't stop, until I devoured the whole thing.
Bee Armstrong is used to being second best, when it comes to her family. Not only is her sister the one who gets the most attention, but her mother and father are just as mean and nasty to her. So, when Ragnar approaches her, she is completely thrown off guard that he actually wants her, but she knows deep down he is the one.
Ragnar lives on the other side of the law, and he doesn't think twice about it. So, when a little blonde-haired beauty catches his attention he knows that she will be his. He just doesn't know how crazy her family actually is. Regardless of the situation, he isn't letting Bee go no matter what.
I really adored this book. The chemistry between these two is off the charts. In a way, it's like a modern-day Cinderella story just with an evil mother, father, and sister. I would have honestly loved to see more happen to the family, but I'm glad Bee got out of that hateful situation. Can't wait for the next book by this fantastic pair.