Review: Consumed by J.R. Ward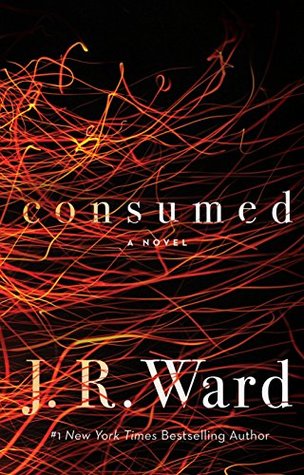 Review: Consumed (Firefighters #1) by J.R. Ward
Publication Date: October 2nd, 2018
From the #1 New York Times bestselling author of the popular Black Dagger Brotherhood series comes a brand-new novel about arson investigator, Anne Ashburn, who is consumed by her troubled past, her family's scorched legacy, and her current case: chasing a deadly killer.
Anne Ashburn is a woman consumed...
By her bitter family legacy, by her scorched career as a firefighter, by her obsession with department bad-boy Danny McGuire, and by a new case that pits her against a fiery killer.
Strong-willed Anne was fearless and loved the thrill of fighting fires, pushing herself to be the best. But when one risky decision at a warehouse fire changes her life forever, Anne must reinvent not only her job, but her whole self.
Shattered and demoralized, Anne finds her new career as an arson investigator a pale substitute for the adrenaline-fueled life she left behind. She doesn't believe she will ever feel that same all-consuming passion for her job again--until she encounters a string of suspicious fires setting her beloved city ablaze.
Danny McGuire is a premiere fireman, the best in the county, but in the midst of a personal meltdown. Danny is taking risks like never before and seems to have a death wish until he teams up with Anne to find the fire starter. But Danny may be more than a distraction, and as Anne narrows in on her target, the arsonist begins to target her.
From the creator of the bestselling Black Dagger Brotherhood, get ready for a new band of brothers. And a firestorm.
Consumed by J.R. Ward is everything you want to see in a book from The Warden herself. It's packed full of angst, heart-pounding moments, and l can't forget those steamy scenes!
Let's just say that Consumed, literally consumed my life for a few days.
I loved every single thing about Consumed. The characters, the plot, the plot TWIST, and everything else in between. Anne and Danny made a great introduction, and I was hooked instantly.
I've been reading J.R. Ward for a very long time, and this is just another great book that I've happily added to my bookshelf. I can't wait to see what The Warden comes up with next, and I'll be impatiently waiting for her next release.