Review: Then She Was Gone by Lisa Jewell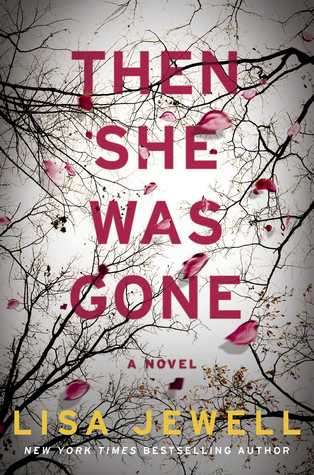 Publication Date: April 17th, 2018
She was fifteen, her
mother's
golden
girl. She had her whole life ahead of her.
And then, in the blink of an eye, Ellie was gone.
It's been ten years since Ellie
disappeared, but Laurel has never given up
hope
of finding her daughter.
And then one day a charming and charismatic stranger called Floyd walks into a café and sweeps Laurel off her feet.
Before too long she's staying the night at this house and being introduced to his
nine year old
daughter.
Poppy is precocious and pretty - and meeting her completely takes Laurel's breath away.
Because Poppy is the spitting image of Ellie when she was that age.
And now all those unanswered questions that have haunted Laurel come flooding back.
What happened to Ellie? Where did she go?
Who still has secrets to hide?
Review: This book is chilling, heart-stopping, breathtakingly dark, and gritty from start to finish. I was so consumed right from the beginning because I knew the ending was going to be a banger, and believe me, it was!
A fifteen-year-old girl is missing. To me, that is a parent's worst nightmare, and Laurel literally finds herself in that hell. Ten years later, and she is still trying to pick up the pieces because her daughter, Ellie, was never found. Her marriage failed. Her relationship with her other children slipped. And she never fully recovered mentally. When she meets Floyd at a local coffee shop, things finally start to feel normal. That is until she meets Floyd's daughter Poppy. Poppy reminds Laurel so much of Ellie that it's scary. Now, she is left questioning things all over again.
This book is definitely dark! It's told through multiple POVs, and some parts will have you guessing until the very end. There were some parts I guessed, but others left me mind blown. I'm not going to do spoilers because this book NEEDS to be read from start to finish. It's consuming, shocking, and will literally leave you with your mouth hanging open.