Review: Perfect Love Story by Natasha Madison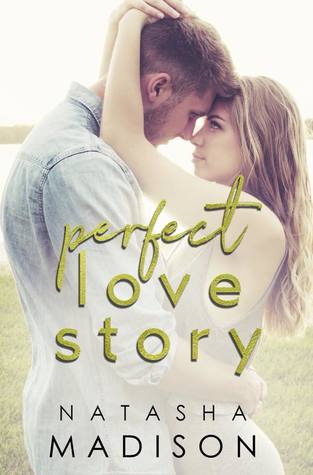 Publication Date: May 1st, 2018
Rating: 5 Stars
Official Blurb:
When one man's death exposes a complex web of lies, three couples discover the true meaning of love, loss and redemption.
What do you do when you find out your whole life was a lie?
That your husband really wasn't your husband but someone else's.
That the vows you made to each other were simply empty promises.
You pick up and move to the country to start fresh.
When life hands you limes, you make sure you have tequila because your life is about to get stirred up.
Married to my high school sweetheart, the best thing she gave me was my baby girl.
But we weren't enough for her. I wasn't enough for her.
The last thing I expected on my birthday was a Dear John letter, but that's what I got when she upped and left.
Now, it's just me and my girl against the world till the new girl moves in next door.
Is there such a thing as a perfect love story?
Review: This book is about being broken and finding love all over again. Ahhh!! This story brings all the feels from the very beginning.
When I first started this book, my heart dropped. I felt so bad for Hailey, but it only got worse. Everything she thought she knew was a complete lie. So, her family finally convinces her to move and start over, but she has no idea her whole life is about to change.
Jensen is a single dad that is also mending a broken heart. His high school sweetheart walked out on not only him, but his beautiful daughter as well. Now, he lives just for his daughter, and he doesn't have time to date, and he definitely isn't looking for love. But when Hailey moves to town, she turns his whole world upside down.
Jensen and Hailey didn't start out on the best of terms, but it was a slow burn romance that got better with each page. I fell completely in love with Jensen's daughter too. She was so stinking cute. Natasha has become one of my favorite authors. She really knows how pull on your heart strings and suck you in right from page one.