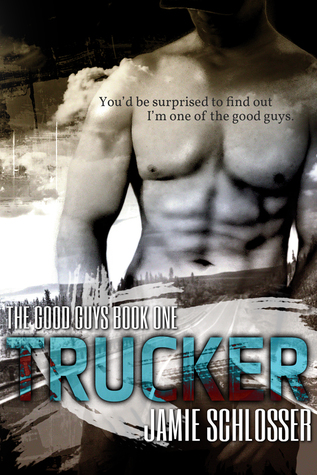 Publication Date: July 18, 2016
I know what you're whispering in the car as you pass me by.
When you see me walking along the side of the road with my thumb out, you'll probably keep driving without giving me a second glance. You probably think I'm foolish. Naïve.
You might assume I've made some bad decisions.
You might think I'm too young to be on my own.
I love my job, but driving an eighteen-wheeler comes with a certain stereotype. When you hear I'm a trucker, a specific image might come to mind. Uneducated. Dirty. Perverted. Rough around the edges and a little bit dangerous.
But the truth is, I'm not any of those things. In fact, I'm pretty far from it.
You'd be surprised to find out I'm one of the good guys.
Review: Okay I was a little skeptical about reading this book, but let me tell you what I am so glad that I did. I am 100% completely in love with this book. It is downright adorable and perfect right from the get go.
Poor Angel has not had the best life, but she is trying to do the right thing and pick up the pieces and keep moving. She is young and a little naïve at times, but she has to learn as she goes. She doesn't make a good choice by deciding to flee across country by herself, but if not for that mistake she would have never met Travis.
So I know Travis is a little younger in this book, but seriously this man is pure perfection. He is such a breathe of fresh air! I mean he's a little alpha, a total sweet heart, the kindest man alive, and not a total man whore… just the complete package! Travis spots Angel even before he picks her up hitch hiking, but when he does pick her up he knows he will never let her go.
If you are looking for an adorable read, with a small bit of drama, the perfect sweetness and chemistry, and a whole lot of swooning then this is definitely the book for you. I could not put it down once I started. I am super excited to read the next book and can't wait to get my hands on it!