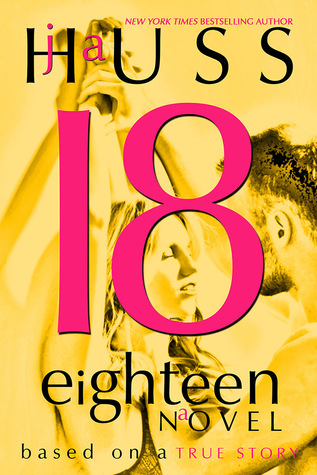 Publication Date: November 18, 2015

Official Blurb:
Eighteen is hard.
And so is Mateo Alesci.
He's hard to read, hard to predict, hard in every way that counts. He wants things from me.
Dirty things, nasty things, forbidden things.
And I
have
to give in.
His attention is completely inappropriate, but I can't say no. The way he looks at me… the way he watches me through my bedroom window… the way he drags me deeper and deeper into his completely forbidden fantasy world just… turns me on.
He knows it turns me on.
He holds all the power. He holds all the cards.
He holds my entire future in his hands.
And I
have
to give in.
Because Mr. Alesci is my teacher.
And I need everything he's offering.
Review: This was my first book by JA and I am madly in love with student/teacher books so I had to read this. This book is H O T!!! Mateo takes dominate, sexy and alpha male teacher to a whole new leave. I was addicted from page one.
When the book starts, Shannon is turning 18. It should be a happy time in her life but it's definitely one of the worst. Not only has Shannon had a rough couple of years and a crazy home life now she finds out that she isn't going to graduate without some more classes. Enter Mateo Alesci!!! Good God Mateo takes hot for teacher to the ultimate leave!! He is bossy, determined and knows exactly what he wants and that's SHANNON!!
This book is packed full of secrets, lies, some amazing chemistry, and of course some of the hottest sex scenes I have read in a while. Not only do I LOVE student/ teacher books but there is something about older men and younger girls that gets me every time. This book has everything I was looking for. So glad I one clicked right away. Now I have to read more by JA!