Cherry'sBest of 2015 Books: The Deal and The Mistake by Elle Kennedy
As 2015 draws to a close we here at SNSB would like to take a second to acknowledge our favorite books of the year. I love all my book boyfriends and having to narrow the field down sucked. I just couldn't do only one book, so I narrowed it down to two. These are not just my favorite of the year, these are two of my all time favorites.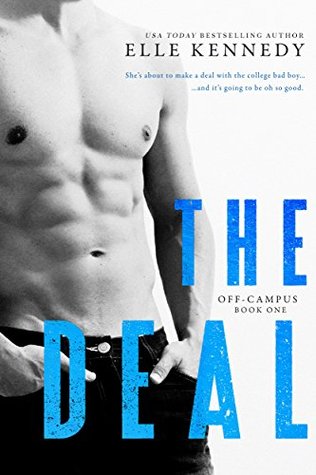 She's about to make a deal with the college bad boy...
Hannah Wells has finally found someone who turns her on. But while she might be confident in every other area of her life, she's carting around a full set of baggage when it comes to sex and seduction. If she wants to get her crush's attention, she'll have to step out of her comfort zone and make him take notice…even if it means tutoring the annoying, childish, cocky captain of the hockey team in exchange for a pretend date.
...and it's going to be oh so good.
All Garrett Graham has ever wanted is to play professional hockey after graduation, but his plummeting GPA is threatening everything he's worked so hard for. If helping a sarcastic brunette make another guy jealous will help him secure his position on the team, he's all for it. But when one unexpected kiss leads to the wildest sex of both their lives, it doesn't take long for Garrett to realize that pretend isn't going to cut it. Now he just has to convince Hannah that the man she wants looks a lot like him.
I really can't say enough about this book. There are just too many awesome things. Garrett Graham
Hannah and Garrett shine bright together. This is nerd meets jock at its finest. Garrett doesn't want to fall in love with Hannah and Hannah doesn't believe it is possible to love a jock like him. After a lot of ups and downs Garrett and Hannah get a happily ever after.
He's a player in more ways than one…
College junior John Logan can get any girl he wants. For this hockey star, life is a parade of parties and hook-ups, but behind his killer grins and easygoing charm, he hides growing despair about the dead-end road he'll be forced to walk after graduation. A sexy encounter with freshman Grace Ivers is just the distraction he needs, but when a thoughtless mistake pushes her away, Logan plans to spend his final year proving to her that he's worth a second chance.
Now he's going to need to up his game…
After a less than stellar freshman year, Grace is back at Briar University, older, wiser, and so over the arrogant hockey player she nearly handed her V-card to. She's not a charity case, and she's not the quiet butterfly she was when they first hooked up. If Logan expects her to roll over and beg like all his other puck bunnies, he can think again. He wants her back? He'll have to work for it. This time around, she'll be the one in the driver's seat…and she plans on driving him wild.
I really didn't think it could get any better than Garrett, until I met John Logan.
We first meet John Logan who also goes by just Logan in The Deal. Logan knows what he wants and an HEA on the scale of Garrett and Hannah's epic love is the only thing that will do. Logan actually thinks he might even be in love with Hannah. That is until he accidentally meets and hits it off with Grace Ivers. Grace is a freshman and completely not what Logan thinks he could ever want or need in a girlfriend. Try as they might to just stay friends Logan and Grace keep getting pulled into each other deeper and deeper. Grace has major relationship hangups and Logan has baggage the size of Texas but they manage to fight hard for their HEA.
I really can't say enough about the writing of Elle Kennedy. These two books are phenomenal. Not only do they have solid stories but great character building as well. You can tell that Elle has spent a lot of time crafting the stories of each character and seamlessly twining them together. While you can read these as stand-alones I would recommend reading both. I am already eagerly awaiting the next book in the Off Campus series called The Score. This will be Dean's story (we meet him in The Deal) and I am sure it will be just as awesome as the first two.
Thank you to all of the fans of SNSB and all the fans of my reviews. You guys don't even know how much you mean to us. We would be nothing without our followers!!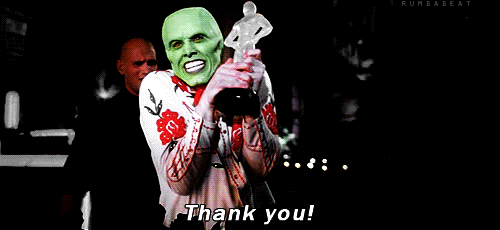 I hope you all have a happy and prosperous new year!!!!