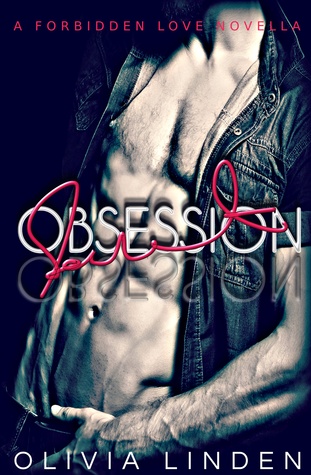 Publication Date: August 20, 2015

Official Blurb:
Finn was the type of man that dreams were made of. A charming country boy. Handsome, hard working and loved his mama. Underneath? A freak in the sheets.
Raven knew he was everything she wanted. But he was her secret.
Raven was supposed to be off limits.Forbidden.
That didn't stop Finn from wanting her, so he took her. After one taste he knew he wouldn't be able to stop. Everytime she screamed his name an indelible blemish was etched onto his soul. Claiming him just as he had claimed her.
What they were doing was reckless which only added fuel to the flames. With each encounter they edged closer to the fire. Closer to disaster. There was no way for things to end well, but there was no way he could stop.
Lines get crossed, blurred and scratched down his back as they both give into their
Secret Obsession
Review: If you love country boys, a sweet-talking charmer, a secret love affair, hot and steamy passion and a quick read this is the book for you. I read this book within the matter of an hour because I couldn't put it down. This book is told through both Raven and Finn's POV.
Finn is still having a hard time getting over the death of his father and is not pre-pared for his mom to get remarried. Finn is trying to live day to day until Raven shows up. His stepsister is not at all what he was expecting. The attraction he feels for her is like no other feelings he has ever felt before. But he knows she is forbidden to him but that doesn't mean his feelings can just stop but Finn knows he can only fight his attraction for so long. Once he has her once, he knows things will never be the same.
Raven runs into some problems at school and decides to go stay with her dad for a while. A new place, new stepmom and a new stepbrother isn't what Raven had in mind but what can you do when you go running back home. Raven decides it will only be for the summer until she meets Finn. Raven knows Finn is the sexiest man she has ever seen and she is having a hard time hiding her feelings for him. Until one day, she decides to make a move and suddenly everything changes.
Raven and Finn have to keep their relationship a secret.

They know it's the best choice right now. Both are so wrapped up in each other that time gets away from them and it's time for Raven to make the choice to go back to school. But Finn isn't ready to lose her and now it's time to make the choice. I loved Finn and Raven from start to finish. I wish we could have seen a little more into the future but overall it's a great book.