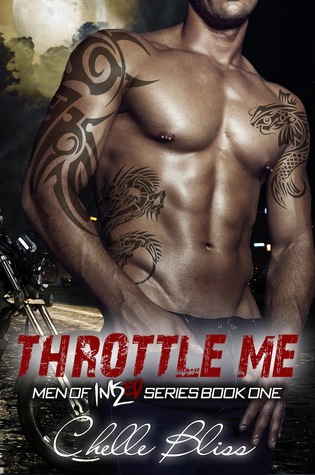 Publication Date: March 29, 2014
Series: Men of Inked Book 1
Rating: 5 Stars
Official Blurb:
Suzy's a control freak and has her life mapped out - work hard, find a man with a stable job, and live happily ever after. She's content with the status quo, but her plan comes to a screeching halt when he enters her life and turns it upside down.
City gave up on love when his heart was crushed in college, preferring to be the typical bachelor. He spends his nights hopping from one bed to another and his days working at his family tattoo shop, Inked. A chance encounter on a dark road makes him question what he had sworn off forever – a relationship.
A night of passion and lust causes them to question everything. Is City the knight in shining armor to the damsel in distress? Can their relationship survive when a fantasy falls apart and a secret comes out that changes everything?
This is the first book in the Men of Inked Series.
This was my first book by Chelle and why I waited so long I have no idea. I am so mad at myself because this book was amazing and sucked me in right from the get go. Suzy and City were such amazing characters and I fell head over heels in love.
Suzy is definitely a control freak with her life. She is a teacher and has her whole life planned out in her head. But she is also a little kinky on the inside but doesn't want anyone to know. After a girl's night, Suzy's car breaks down on the side of the road and her phone is dead. Just when she thinks luck isn't on her side… City comes to the rescue.
City aka Joey is one HOT SEXY ALPHA. I loved him right from the get go. City was cocky but not in a jerky arrogant way. He has closed himself off from love and tends to stick to one-night stands. When City meets Suzy he knows everything is about to change.
Love how this book is told in both character's POVs so we get a side to both. There were times Suzy pissed me off so much and I wanted to smack her. Now City pissed me off too but not as much as Suzy. I absolutely love how City calls Suzy Sugar… just melts my heart every time. A few fantastic things about this series a beautiful family bond, hot sexy alphas and some of the hottest sex scenes I have ever read. This was a wonderful start to the series and I can't wait to read book 2.