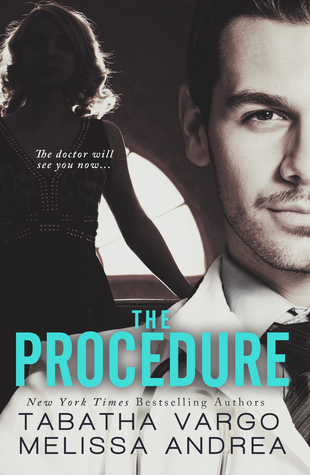 Publication Date: January 21, 2015
Official Blurb:
SAMANTHA ALDRIDGE
I went to his office expecting to change myself. I wanted to be someone else—look like the girls my husband was spending his nights with, but I got a different kind of procedure… one that left me wanting things I shouldn't and seeing myself in a new light. Now everything I thought I wanted doesn't matter anymore, and Dr. Roman is all I can think about.
ROMAN BLAKE
As a professional, I should know my limits, but Samantha Aldridge pushes me in a way I've never known. The need to be near her is strong, the desire to touch her inflames me, but the respect that lies within continuously wins. She came into my office wanting me to change her, but instead she changed me.
Review: I was super excited about reading this book. Right away I connected with Samantha. I wanted to crawl into my kindle and just hug her. She was perfect just the way she was. But after so long of feeling unwanted and not good enough, she felt like the only way to fit in and please her husband was to change everything about herself. The first time she met Roman and explained her story to him, I literally had tears in my eyes. At one point, everyone in there life has been where Samantha was and Roman wanted to show her she could be better.
I loved Roman right from the beginning. He was so sweet, caring and wanted Samantha to embrace her beauty. I could understand why he didn't want to change Samantha. There was nothing wrong with her but also Roman was fighting his own demons from his past. Roman makes a deal with Samantha to try and show her she was good enough and didn't need to change anything about herself. But when Samantha and Roman start hanging out feelings surface and things completely change for both of them.
I love how this book is told in both POVs. I love being able to connect with both characters feelings and emotions. Let me state how much I HATE with a passion Samantha's husband. It's been a while since I felt that much rage against a character but no matter what he did I will always hate him. I wanted to throat punch him multiple times. He was a complete DOUCHEBAG!!! Samantha deserves so much better and I was pulling for her to become stronger from the very beginning. I really enjoyed this book and I look forward to more books from both authors!!!