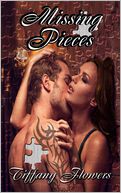 Rating: 3 Angelic Cherries
Gabby survives her ex-boyfriend's brutal attack, only to be ripped away from her life by a complete stranger. She is thrown into the world of Immortals, where every nightmare out there exists and walks free. She can't deny her attraction to this stranger, Neeko, but he must earn her trust before she will ever let him into her heart. Can she learn to love again? Will love be enough, or will everything come crashing down?
Neeko sees Gabby and immediately knows she is someone special. He makes a rash decision to kidnap her, because he can't stop thinking about her. Now he must somehow prove to her that she is his mate and his soul's other half. How can he have a human for a mate? Can he keep her safe from Demons? Or is he her biggest threat?
When the missing pieces fall into place to reveal all their secrets, will they stand together or apart?
This story opens with a bang as we see parents making a super hard decision. They are choosing to leave their newborn daughter on the steps of a church. These are not your traditional parents though these are immortals, one angel and one demon. Knowing that they can never raise their child together, or in the same realm as themselves due to her halfbreed status they leave her with humans who are good people but couldn't have children. They are trying to shield her from the trials and tribulations of being a half breed in an immortal world. Fast forward several years and we meet up with a grown up girl. Her name is Gabriella or Gabby for short (our heroine). She has just had a majorly traumatic experience and is trying to find herself again. In the midst of finding herself we see someone else who is also finding themselves. Neeko (our hero) is chasing down a lead from the all knowing oracle. She has told him to be at a certain bar at a certain time and he will know what he is looking for when he sees it. He really has no clue what he is looking for and is about to give up when Gabby walks in. He sees her and instantly feels attracted to her. Through a series of incidents Neeko ends up kidnapping Gabby to protect her from demons and get closer to her. Neeko finds out that Gabby might be his mate or his souls other half, but can he convince Gabby of that truth or will she run away from him? This is the first book of the Pieces series and it leaves you with several unanswered questions. The second book is supposed to be published the summer of 2015 and I am hoping we will get the answers we are after. This was overall an enjoyable flight of fantasy into the world of angels, immortals and demons. Hope you will give it a chance if angels and demons are your thing.