Rating: 3 1/2 Rakish Cherries
Blurb: Maggie York, a convent-raised foundling, knows the Duke of Dunwoody

'

s sexual tastes are a shade or two darker than normal, but marries him anyway

—

partly because she has no other prospects and partly because, try as she might, she can

'

t seem to stop fantasizing about her dashing guardian.
Two years ago, a voyeuristic experience involving him lured her from the garden of innocence into the orchard of forbidden fruit and she's been hungry for more ever since.
Robert Armstrong, the duke, is a Roman Catholic whose extreme devotions as a child colored his desires as a man. He

'

s also a slave to the times in which he lives--and to his king. Everything he is, everything he holds dear, depends on staying in Charles II

'

s good graces.
Unfortunately, Maggie isn't the king's choice of brides for the young Duke of Dunwoody. Now, to make amends, Robert must choose between the lesser of two evils: whore his wife or be reduced to a penniless commoner.
Review: This review goes out to all my fellow Historical Fiction lovers!

Rock on Ladies!
I know when you say the term "Historical Fiction" that a lot of people lapse into boredom induced narcolepsy without you even having to say a single other word.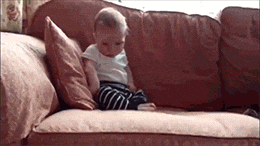 I swear to all those who haven't had the pleasure of reading historical fiction yet that this is a great book to get your feet wet.

I mean with Outlander madness all I need to say is that the hero is a kilted Scot.

But if you won't take my word for how hot that is, I will let this buzzfeed link feed your imagination.
Seriously click the buzzfeed link.

I swear it is well worth the few minutes it takes to drool all over these guys......
Now back to the review ;)

This story is told in alternating POV between Maggie (the new Duchess of Dunwoody) and Robert (the Duke).

We get little insights into the minds of the characters that help make them memorable and make their struggles real to the reader.

Some of the character insights come in the form of flash backs or memories.

It falls more along the lines of historical erotica than just historical fiction with some of the more interesting elements.

While I wouldn't necessarily say this was a traditional bodice ripper per say, it certainly had its moments.

In Maggie and Robert we see two people who are madly in love with each other.

They just need a little nudge to make sure they act on their feelings.

That nudge comes in the form of Robert's dying fathers last wish.

He wished for Robert to marry Maggie.

He told Robert there was so much more to her than met the eye.

We move along through the story without a real reason why she is so special until literally almost the end.

Let me say the secret is a real doozy too.
This was an enjoyable, quick read.

It is the first of the Royal Pains series and I think that is maybe why I gave it 3 1/2 cherries.

I really wanted more when the story came to an end.

Good news though, I have book two in my hot little hands and will be reading and reviewing it shortly as well.

In summary, you really can't go wrong with this one if you like a spicy historical fiction or just a quick and dirty read.