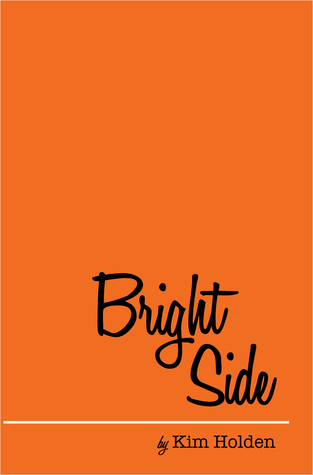 Publication Date: July 4, 2014
Some are bigger than others.
And when secrets are revealed,
Kate Sedgwick's life has been anything but typical. She's endured hardship and tragedy, but throughout it all she remains happy and optimistic (there's a reason her best friend Gus calls her Bright Side). Kate is strong-willed, funny, smart, and musically gifted. She's also never believed in love. So when Kate leaves San Diego to attend college in the small town of Grant, Minnesota, the last thing she expects is to fall in love with Keller Banks.
But they each have a reason to fight it.
And when secrets are revealed,
I think this will be one of the hardest reviews I have ever written. Going into this book I was not expecting the story line I got nor the outcome of the book. It's actually been several days since I finished and I am having a hard time now just remembering everything. This is one book that will make you look at life just a little bit different.
I loved Kate aka Bright Side. This is one of the strongest, happiest, good hearted, and kind characters I have ever read about. There is not one situation throughout this book that ever gets this girl down and believe me she hasn't had the best life or best outcomes over the years. Her best friend Gus is amazing. I loved him right from the get go to. They were always there to pick each other up through good times and bad.
Many times people would have given up but Kate never let life get her down. She always looked at the Bright Side of things. I also loved Keller right from the get go too. He stole my heart and was such an amazing person. I knew Keller was hiding something but I never expected it to be what it was. And I loved him even more for it.
It's so very hard again to write this review because I don't want give anything away but I cannot lie when I say I cried throughout the last 35% of this book. And I mean UGLY cried!!! I screamed at my kindle and asked WHY???? Sometimes life isn't what we want but we should always be like Kate and look at the Bright Side no matter what. This is a very heart touching book that will leave you asking how happy your life really is. I have a huge book hangover after reading this book. But hopefully the next book will help me get out…. So Gus here I come!!