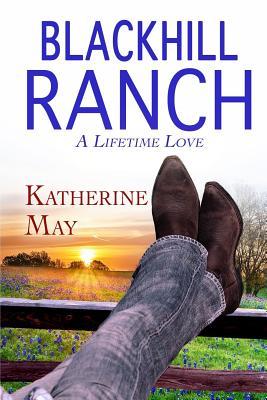 Publication Date: August 1, 2014
When Lexi Silverton returns back to her family ranch for the summer, she is mesmerized by her brother's gorgeous best friend. She knows first hand how dating a sibling's friend is dangerous, but how can she say no?
Rhet Morrison is a homegrown farm boy who has a past of horrible tragedies, but he is prepared to give Lexi a summer she will never forget.
Will these two have a summer fling, or have they found their lifetime love?
If you are looking for a quick read about country living and sexy cowboys this is definitely the book for you. This was a wonderful debut novel from Katherine May. I enjoyed the story line and each character and I am giving this book a 4.5!
Lexi just moved back home to help her brother and father with the ranch after being away at college for the past 4 years getting her degree. Lexi lost her mother at a young age so being back at home made her realize how much she missed her family and the ranch. When Lexi finally meets Rhet she is drawn to him right away. There were so many cute laugh out loud moments focused around Lexi's weirdness towards Rhet.
Rhet is also drawn to Lexi right away and knows there is something special about her. He has been through his fair share of loss and is looking for someone to heal his heart completely. These two hit it off right away and are amazed by how fast they are falling for each other.
One of my favorite things about this book is it also focuses on the secondary characters too. Lexi's brother, father, and best friend all play a huge part in this book. I loved this quick read book and look forward to more from this author.