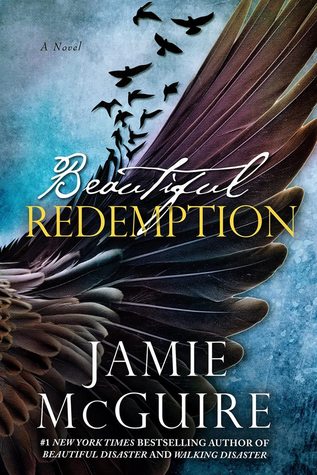 Publication Date: January 27, 2015
If A Maddox boy falls in love, he loves forever. But what if he didn't love you, first?
No-nonsense Liis Lindy is an agent of the FBI. Deciding she is married only to her job, she breaks off her engagement and transfers from Chicago to the field office in San Diego. She loves her desk. She is committed to her laptop. She dreams of promotions and shaking hands with the director after cracking an impossible case.
Special Agent in Charge Thomas Maddox is arrogant, unforgiving, and ruthless. He is tasked with putting away some of the world's toughest criminals, and he is one of the best the Bureau has to offer. Though, as many lives as he's saved, there is one that is beyond his reach. Younger brother Travis is faced with prison time for his involvement in a basement fire that killed dozens of college students, and the media want a conviction. Travis's only savior is his unusual tie to the mob. In a deal that will spare his brother, Thomas has agreed to recruit Travis into the FBI.
Liis is stubborn, defiant, and yet somehow softens Thomas's rough edges, making her the perfect agent to accompany him to the ceremony. Posing as a couple, they must travel to Travis & Abby's beach vow renewal and give him the news, but when the pretending ends, she finds herself wondering if they were pretending at all.
In the second installment of the Maddox Brothers books, experience firsthand the mysterious world of the elusive Thomas Maddox, and how good love can be when you're not the first, but the last.
Just when I think Jamie can't shock me anymore I am proven wrong yet again! I loved Travis and Abby they were my first Jamie characters that stole my heart and I also loved Cami and Trent but Liis and Thomas might have taken the lead for me. I literally could not put this book down and I was fighting my sleep because I was so sucked into it. We get a little back story in Trent and Cami's story of Thomas. But I was not expecting to completely question my feelings about characters I thought I loved. It's so hard to put this book into words other than it's absolutely amazing. Liis is new in town and struggling with a break up that she enforced because of her commitment issues. Thomas is still getting over the fact his heart was ripped out by Cami. I knew from the first time they met each other that Liis was perfect for Thomas. There were times I wanted to slap Liis and punch Thomas in the face. I honestly think is book was the most emotional out of all of Jamie's books. At times I could feel my heart literally breaking for both characters. I also questioned my love for Cami a few times in this book. I know it was hard for me to be mad at her but when I was looking at the situation through Liis's eyes it really made me think quite a bit about the whole situation. I don't like reviews with spoilers but be prepared for a story that will literally have you sitting on the edge of your seat. I also love how we get the whole Maddox family and how their lives are going. I love Jamie's books and I can't wait for more from the Maddox brothers.