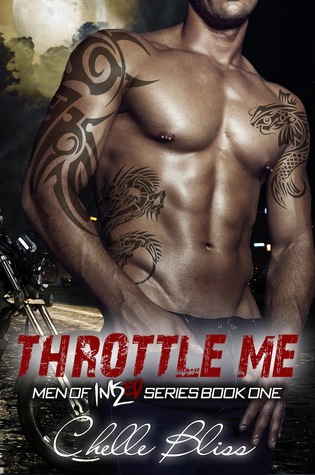 Publication Date: 3/31/2014

Official Blurb:
Suzy's a control freak and has her life mapped out - work hard, find a man with a stable job, and live happily ever after. She's content with the status quo, but her plan comes to a screeching halt when he enters her life and turns it upside down.
City gave up on love when his heart was crushed in college, preferring to be the typical bachelor. He spends his nights hopping from one bed to another and his days working at his family tattoo shop, Inked. A chance encounter on a dark road makes him question what he had sworn off forever – a relationship.
A night of passion and lust causes them to question everything. Is City the knight in shining armor to the damsel in distress? Can their relationship survive when a fantasy falls apart and a secret comes out that changes everything?
This is the first book in the Men of Inked Series.
Breathe in… Breathe out… stop staring at the cover…
Okay.. back to the task at hand…
This book! Good fucking grief! City and Suzy have blown my mind. Between his dirty mouth and her dirty minded good girl image I'm not sure who I loved the most. This sexually explosive story literally melted my mind and my panties clear off.
City knows this woman will be his undoing while she struggles with the filthy as fuck biker that wants to claim her as his own. This story isn't the hearts and flowers kind of romance story you might expect from a romance novel. It's gritty, sexually and emotionally frustrating that will leave you wanting more!! I found myself at times screaming and shaking my Nook with Suzy and City's rollercoaster romance. There are some serious pieces to this story that will break your heart and others that will leave you fanning yourself. This book literally has it all for romance, mc, and erotica fans!! Bring on the next Gallo!!!