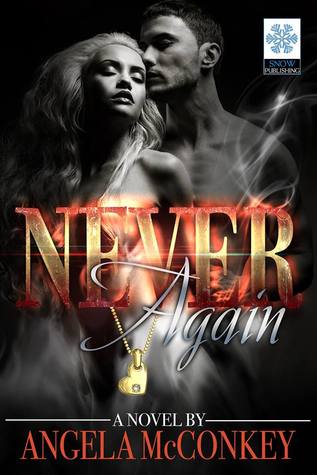 Publication Date: November 13, 2014
Rating: 5 Stars

Official Blurb:
Christina Sutton is a bright-eyed small town girl that has been through the highs and ends of life at such a young age that she feels that she has been dealt the worse that life has to offer, until she meet Gary Klein.
Gary Klein is a corporate man, born with a silver spoon in his mouth. When his eyes lock with Christina's for the first time, he felt something. He knew she was someone special.
Will Gary be able to convince Christina to give him a chance? Christina has become the object of Gary's affection, but she feels that she isn't good enough for him. Will she run him off or give him a chance?
This is my first book by Angela and I was not disappointed at all. This book caught me from the very first few pages. After reading the first few pages I literally had tears running from my eyes. I felt so sorry for Christina. She went from having a normal life to her whole world being turned upside down. The books moves to several years later and Christina is doing better but she doesn't think she will ever be loved. As the book goes, we get more story about how Chris's life was and it she had a very difficult life up until she meets Gary. When I first met Gary he was very whinny and annoying and I thought I am not going to like this guy if he acts like this the whole book. You can tell instantly that he is attracted to Chris but she fights him for a while. I love how Gary changed overnight because I wanted him to be a good guy. Watching the changes in Chris too were heartwarming. I love how we also get a glimpse at the friends in each Chris and Gary's life. When Gary met Chris's mother for the first time I wanted to punch that woman in the face. I am so glad she came around because Chris had such a rough life already. There are twists and turns in this book that keep you guessing what will happen next. I really enjoyed this book and I loved the ending. I look forward to more from Angela
.