Review: Beck by Harper Sloan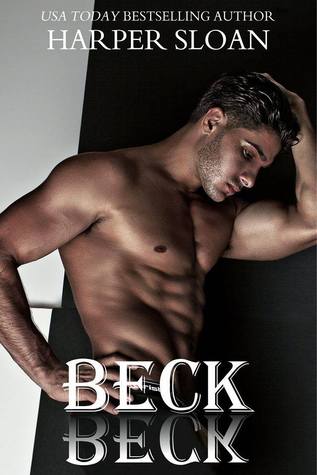 **Warning** This book is intended for a mature reading**
I've always been good at wearing masks. Not letting anyone see the real me. I'm content being the happy-go-lucky best friend. The strong willed boss. The independent woman who doesn't need a man.
But the truth is I'm just as broken as the rest of you. I'm terrified that all it will take is one person to make all my carefully constructed walls crumble into fine dust. So I guard my heart with everything I have. Determined to never let anyone get close enough to hurt me again.
All is perfect until HE walks into my life. No… he doesn't just walk. He struts his good-looking, sex-oozing self right into my space and demands that I see HIM. Making me want what I know I can't have.
So I did the only thing I know how to do.
But he just won't let me go.
The second I see her, I know she will be mine. I see past the gorgeous smiles and heart-stopping laughter. I see HER. She doesn't want me to know her secrets or the past that haunts her, but I make it my mission to find out.
She can run all she wants, but it will never be far enough to stop me from coming after her.
She's it for me and she knows it.
She's just too scared to admit it.
**NO cliffhanger, HEA, inter-connected standalones**
I was very excited to read this book. I was sucked in by Beck and Dee from the first two books so I was ready for their story. I felt so bad for Dee. She had a rough start and her parents were absolutely horrible. Also the secrets she was holding from Izzy were heart breaking. My heart so bad for Dee and no one really noticed. She needed her two best friends and they were pre occupied with their own lives. But Beck was always there for her. Beck is the sweetest one of these corps men. I just love him to pieces. Everyone thought Beck and Dee's relationship was always back and forth when really Dee was struggling with her life and Beck was there every step of the way. Once Beck and Dee decided to try and be together other drama came into play with Dee's job. I loved to watch the relationship between Dee and Beck grow. Towards the end of this book had me in absolute shock and in tears!!! I literally cried for almost an hour. HEARTBREAKING but it sets up for the next book and I can't wait to get started.