Publication Date: 9/11/2014
Series: Patch Up #1
Rating: 4 stars

Official Blurb:
Skye followed her long time boyfriend to Seattle for their first year of college, but he dumped her after only a week. The relationship brought only pain and destruction in Skye's life, and yet, she can't bring herself to open up and live her life.
"What if I am already broken into pieces?"
She hates to be touched, hiding under her oversized shirts and behind her wild frizzy hair. Even her bubbly roommate can't reach her. And yet ...
"I'm the guy who knows how you can hurt so much that your insides feel like they're cut and bleeding."
The tall, handsome, and tattooed TA in her psychology class changes everything when he literally collides with her and confronts her. For the first time in a long time, she wants to try and open up to this guy whose dark, intense eyes can't hide his own pain despite his dazzling smile getting to her.
However, just when she's starting to live again, her ex-boyfriend comes back, breaking her time and time again, making it all the more complicated.
She wants to fight for herself and for this building thing with the TA, even when he pushes her away, but can two broken people patch each other up?
"I never thought colliding with someone could change lives, but it is possible."
* Due to some shocking scenes, this novel is for readers of 18 and up.
A beautiful story about two very broken people. Skye's past has been hell on earth for as long as she can remember. She finally finds a good piece of life with her boyfriend Sean as they move to college together, but a week later, she finds herself alone and broken yet again. She wraps a protective barrier around herself allowing no one to even touch her nor see her true beauty. That is until a sexy tattooed psychology TA named Duke literally pushes his way into her life. He's just as damaged as she is, and together they will fight their demons.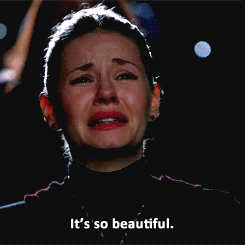 This story shows just how two broken people can still make their relationship work. They patch each other up so to speak. Skye and Duke fight for what they want yet push each other away when it gets to be too hard for them in regards to reliving her past. Skye's character exhibits such true strength and growth from the beginning to the end of Patch Up. She faces her demons both past and present head on with Duke's encouragement and her hidden inner strength. This story is simply a beautiful dark love story. I will say that there are elements of this story that may make some uncomfortable and highly recommend anyone under the age of 18 to not read this book as the graphic abuse scenes will disturb someone so long. To conclude my review I will say this, Patch Up has very dark and disturbing elements in its core, but those things are becoming forefront in our every day lives. The sheer fact that author Stephanie Witter chose not to sweep them under the rug and bring them out in the forefront of her novel shows that this needs to be said. Even in fiction, child abuse should not go unnoticed or unpunished. This is the first step for people to wake up and see what's happening all around them.