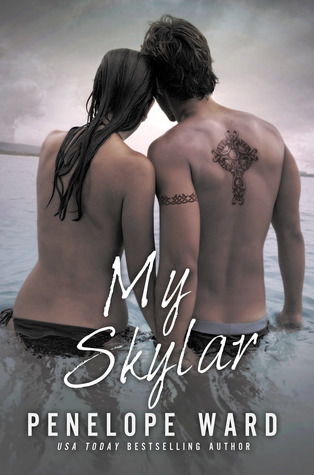 Publication Date: June 10,2014
Series: Gemini #3
Rating: 4 stars


Official Blurb:
This book is recommended for readers over the age of 18 due to strong language and explicit sexual content.
From the author of the #1 bestselling romance, Jake Undone, comes a friends-to-lovers story of longing, passion, betrayal and redemption...with a twist that will rip your heart out.
Skylar was my best friend, but I secretly pined for her. One thing after another kept us apart, and I've spent the last decade in fear of losing her forever.
First, it was the cancer, but she survived only to face the unthinkable at my hands. Because of me, she left town. For years, I thought I'd never see her again.
But now she's back...and living with him.
I don't deserve her after everything I've put her through, but I can't live without her. This is my last chance because she's about to make the biggest mistake of her life. I can see it her eyes: she doesn't love him. She still loves me...which is why I have to stop her before it's too late.
My Skylar is a STANDALONE story of 99,000 words and a companion to the novel, Jake Undone. It does NOT need to be read in conjunction with any other book.
This book is a roller coaster ride of emotions. This book is told by both Mitch and Skylar. This story goes back to how they met as kids on summer and how fast they connected. Then after 5 years Skylar finds Mitch again at a party and come to find out he has moved to town and lives right across the street from her. I felt bad for Mitch at this young age of 16 because his parents went through a horrible divorce and he feels like he will turn out like his father. Then when he realizes how much he needs Skylar tragedy sticks this young couple. Skylar has cancer and has to move with her father to be closer to the center for her chemo appointments. This was one of my favorite parts in the book because when Skylar loses her hair Mitch shaves his head to match her. Oh it was just beautiful the love between these two. Then after 2 years Skylar is in recovery and back with Mitch and then Mitch gets a 4 year scholar ship to a college 5 hours away. So just when everything is going good something REALLY bad happens. This is the part of the book I wanted to through my kindle and scream and cry with Skylar. So now 5 years later Mitch has come back into Skylar's life and she is engaged to Kevin. WOW this is when things really FINALLY start to heat up for Mitch and Skylar. This book with keep your emotions in check for sure while reading this book. The only thing is I wish Mitch and Skylar had spent a little more time together with just a little less drama. These two couldn't catch a break until almost the very end of the book. But I did enjoy this book and I would highly recommend this book.