Twelve. Twelve of the deadliest beasts ever forged in the fires of hell have escaped onto our plane, and they want nothing more than to rip out the jugular of Charley Davidson and serve her lifeless, mangled body to Satan for dinner. So there's that. But Charley has more on her plate than a mob of testy hellhounds. For one thing, her father has disappeared, and the more she retraces his last steps, the more she learns he was conducting an investigation of his own, one that has Charley questioning everything she's ever known about him. Add to that an ex-BFF who is haunting her night and day, a rash of suicides that has authorities baffled, and a drop-dead sexy fiancé who has attracted the attentions of a local celebrity, and Charley is not having the best week of her life.
A tad north of hell, a hop, skip, and a jump past the realm of eternity, is a little place called Earth, and Charley Davidson, grim reaper extraordinaire, is determined to do everything in her power to protect it.
We're doomed.
As I sit here in absolute awe, I really don't know where to even to begin. There's so much that I want to say that I can't without spoiling the indescribable epic turns of events that happen in Seventh Grave and No Body. This book is very much a game changer in our beloved Charley's life. So many evil and dark things are stalking her. Just when you think she'll be able to find the tiniest sliver of peace for a moment, its blow to bits with a shocking revelation. Cue the emotional rollercoaster!!!
Charley herself grows leaps and bounds within the pages of 7th Grave. She begins to realize her true potential and even discovers that there's more than just being a very special and sarcastic grim reaper betrothed to the son of Satan himself. I think that honestly for the first time in her life. Charley realizes that she has to rely on those around her as she isn't exactly alone in this world anymore. She's got great responsibilities hurtling her way and she cannot face those obstacles alone.
We also see a very interesting new side to Reyes. His need to protect Charley has quadrupled after the twist of fate delivered at the end of 6th grave. You see a rare emotional side of him as Charley continues to dive head first into dangerous situations. I know he's the sexy son of Satan, and he has emotions? Good God, he's perfect! Yet, he's flawed in his own ways. He puts Charley's well being over everyone else's as well as failing to place his trust in letting her into his deepest most inner thoughts. Even the perfect devilish and delicious man that is Reyes Alexander Farrow has his inner demons to work on.
As I said before, 7th Grave is definitely the book that introduces the game changer to the epic battle between Charley and Reyes' dearly satanic father. The world and those she loves may be crumbling down around her, but within the ruins will raise a Valkyrie equipped and determined to face the battles before her.
Now… we wait until May 19th, 2015 for the impending arrival of doom, chaos, and maybe even a little piece of happiness for Charley.
Only 7 more months…..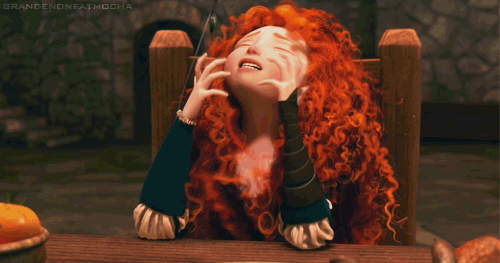 Before I go, there are so many hilarious quotes that I have to share a couple.
"Cookie," I said, wiggling my fingers at Belvedere to get him acquainted with our strange ways, "are you masturbating?"
"No, I got a paper cut."
"Dude," I said, tamping down a giggle. "I'm not licking your cut."
"Just lick me." She held out her finger. "This is going to be tender for days"
"A wine, please."
"Ma'am , this is Mcdonald's."
"Okay, a McWine, please"

- Mcdonald's Drive Through at 2am