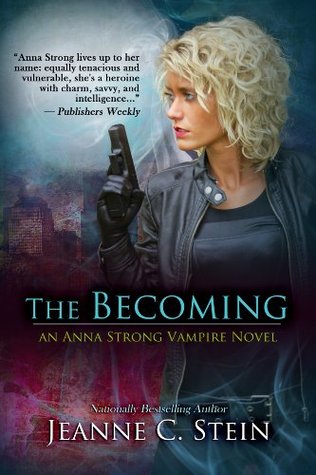 My name is Anna Strong. I was thirty on my last birthday, and I will be thirty when you read this. In fact, physically I will never be older than thirty no matter how many mortal years I have on this earth. I am a vampire. How I became one and the reason for my existence is the reason for this story. I tell it the way it happened so you will learn the truth as I did. It may not be what you expect . . .
Anna Strong is a bounty hunter—tough, confident, at the top of her game. But when she is attacked one night in a parking lot, her life is inexorably changed. She awakens in the hospital to find she has become a vampire and her world is now the unsettling world of the undead. With her mentor, the vampire doctor who treats her, she strives to make sense of it all. But then her home is burned to the ground, and her best friend is kidnapped. Anna suddenly finds herself alone on a quest to save not only her friend, but herself as well . . .
Bounty Hunter Anna and her partner David were just trying to bring in a bounty skipping perp. The capture of their target goes bat shit crazy. Anna wakes up battered and bruised with no memory of what happened that night. She has no idea that night will forever change her life. Her attacker was a vampire and now so is she. Her mentor, Avery, is a vampire doctor who takes her under his wing. When her partner David is thrown into the mix of her undead drama, Anna will stop at nothing to get him back unharmed.
I have wanted to read these books for what seems like years! I jumped at the chance when I saw on Netgalley that the book were being re-covered and re-released. To sum of my feelings about this book, I will refer to this gif.
Anna Strong is a kickass character who will stop at nothing. She's ruthless and charming all at the same time. Be glad you're not her target because she's charm the pants off of you and then strangle you with them in the next breath. I think to say I loved Anna and her becoming a vampire story is putting it lightly. Stein's heroine could take down even some of the top heroine in her genre. Anita Blake and Cat Crawfield better watch their backs because Anna Strong is the new vampire on the block. This series debut novel will have you from first bite!