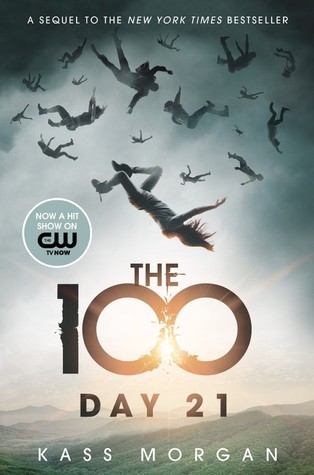 No one has set foot on Earth in centuries -- until now.
It's been 21 days since the hundred landed on Earth. They're the only humans to set foot on the planet in centuries...or so they thought. Facing an unknown enemy, Wells attempts to keep the group together. Clarke strikes out for Mount Weather, in search of other Colonists, while Bellamy is determined to rescue his sister, no matter the cost. And back on the ship, Glass faces an unthinkable choice between the love of her life and life itself.
In this pulse-pounding sequel to Kass Morgan's

The 100, secrets are revealed, beliefs are challenged, and relationships are tested. And the hundred will struggle to survive the only way they can -- together.
While again I base a lot of my opinions from my love of the show, I will admit that Day 21 was exceedingly better in the areas of drama and action. However, the story seemed almost predictable and boring at times. Character development seemed to improve greatly. The story itself was much more intriguing as it upped the ante with more action and drama between the characters. The earthbound are far different than those in the tv series. I was slightly disappointed with their book based presence as I've come to fear the earthbounds along side Clarke and Bellamy. I do love that the TV creators have gone away from the relationships between the characters and changed the premise of the earthbounds much more than the book version. As the series grows, I believe the books will get better. If you found you enjoyed the 100, I'd advise to make sure you dive into Day 21!