The madman and the nightmare…
Vincent Blackman is a little…unhinged. He recently fought a nightmare from the world Darkside and won. Now he fears nothing and wants revenge on the man who had his father brutally murdered. And how convenient to find an ally in Mirren Lambert, his enemy's gorgeous and sexy daughter. Unfortunately, she's made a few enemies of her own.
She might be a nightmare, but she's also his ultimate fantasy.
Mirren was born half human, half nightmare. She was on the run from her ruthless father, but when he abducted her young son, she knew he had to be stopped once and for all. Dangerous Vincent is just who she needs to help her, though she has a perilous part to play as well, infiltrating her father's circles to discover his secrets. They learn something dark is stirring in the dreamwaters, and it's reaching toward the waking world. Vincent might be holding on to the last of his sanity, but that's okay, as long as he holds on even tighter to her.
Bring Me A Dream is the fifth installment in the Reveler serial, a hot paranormal romance set in a world where shared dreaming is a new pop culture phenomenon that allows people to indulge their wildest fantasies. But there are also unknown dangers Darkside; nightmares are slowly infiltrating not only dreams, but the waking world as well. And behind them all is a shadowy entity called the Sandman.
Revel with me.
Have you ever had a nightmare? A bad dream that keeps haunting you throughout the day? Welcome to the world of the Reve. It's a dark and twisted world where nightmares stalk you and dangers lurk around every corner.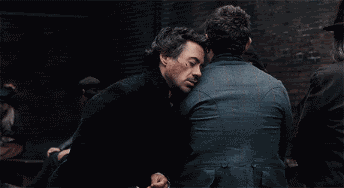 Mirren is part nightmare. She and her son are wrapped up in a dangerous game orchestrated by her father. She will do everything she can to keep her son safe, including joining forces with the Reve police and track her father down. She isn't quick to trust her new colleagues, but if she wants their continued support in hiding her son David she has to learn quickly. Vincent was thrust upon the world of Reve when he was tossed in the dark underbelly. The Scrape as its called unimaginably changed him from the corporate hot shot to he was to a dark shell of his former self. He must team up with Mirren to catch her evil bastard of a father and soon. Theirs another player on the field and he makes her father look like the ice cream man.
The Reveler series is almost novella like with its short installments. It's a dark, dangerous, and yet thrilling reads. These books just suck you in and because of their novella length only make the need for the next installment worse. Kellison has created a very enthralling world. She is a certifiable master of dark storytelling that even gives horror greats such as Stephen King a run for his money. If you pick up a Reveler series novel, be prepared to be instantly hooked as well on watching over your shoulder to see if your nightmares are stalking you as well.