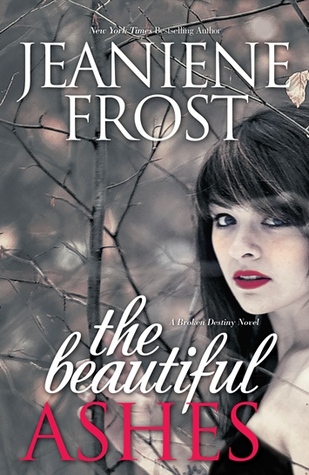 In a world of shadows, anything is possible. Except escaping your fate.
Ever since she was a child, Ivy has been gripped by visions of strange realms just beyond her own. But when her sister goes missing, Ivy discovers the truth is far worse—her hallucinations are real, and her sister is trapped in a parallel realm. And the one person who believes her is the dangerously attractive guy who's bound by an ancient legacy to betray her.
Adrian
might have turned his back on those who raised him, but that doesn't mean he can change his fate…no matter how strong a pull he feels toward Ivy. Together they search for the powerful relic that can save her sister, but Adrian knows what Ivy doesn't: that every step brings Ivy closer to the truth about her own destiny, and a war that could doom the world. Sooner or later, it will be Ivy on one side and Adrian on the other. And nothing but ashes in between…
Welcome to the world where demons and angels are real, and they live just below your feet itching to escape. Ivy suffered great loss in the past week losing both her parents in a tragic accident as well as her sisters missing. She begins a mission to find her sister and finds herself immersed in world she never knew existed. Ivy's role will determine the fate of the world. Her visions are just the beginning of the craziness that her new life will entail including a fated love curse. Her fate is destined to betray her like every one of their line before them, but will this betrayal be the end of the world or her life?
Ivy is such a diverse character. Her strength and witty comebacks remind me so much of Jeaniene's former leading lady Cat Crawfield. I am almost relieved that she stuck with developing a strong female character. Ivy's abilities only continue to grow as well as her attraction for Adrian, her rescuer. Adrian is closed off and refuses to be around her yet alone answer her questions. Adrian's childhood wasn't exactly rainbows and sunshine as Ivy's upbringing was, but he's got a set of specific skills (cue Liam Neison in Taken) and he will use them to succeed in Ivy's quest.
This book is a magnificent start to yet another amazing series for Jeaniene Frost. In all honestly, I feel as if her Broken Destiny series could surpass Night Huntress in follower devotion. The Beautiful Ashes draws on so many facets in the supernatural and biblical world that it is so damn easy to fall in love with the story and the characters. Frost beautifully balances a world of darkness with a tantalizing tease of forbidden romance. The cliffhanger ending will leave you only craving more.