Published: 7/15/14
Series: The Agency, Book 1
Rating: 3 Cherries
Offical Blurb:
HARPER ANDREWS, is a mind reader who has no idea how or why she is the way she is. After being saved by Agent Reid Doyle from a vampire attack she is introduced to a secret world guarded and protected by the Supernatural Enforcement and Control Agency (SECA). A world where vampires, werewolves and mages are normal and humans are at the bottom of the food chain. Things are not perfect but she finds herself thriving and feeling at home for the first time in her life.
AGENT REID DOYLE, is a vampire who likes his solitude so the last thing he wanted when he saved Harper was to have to spend more time with her. The fact that he's attracted to her is inconvenient and he resents having to be responsible for someone else. Losing another loved one is out of the question and he intends to avoid it at all cost.
Both Harper and Reid can't seem to turn off their attraction for one another and love, sex and blood has a way of complicating things quickly in their world. They need to stay focused and find out who's responsible for the vampire caused human murders with additional internal and external threats working against them. Choices will be made to protect the things and people they love, choices that will change everything, including each other.
CLIFFHANGER WARNING!
I really enjoyed this story, it was a nice little romance/suspense jaunt into paranormal fiction land. People have compared it to twilight and while it might be twilight fan fiction, twilight it is not. The author does make blatant references to and pokes fun at twilight throughout this story. While that didn't bother me at all I have read a few scathing reviews referring negatively to the fact that she had the nerve to poke fun at the twilight.
But I digress, back to the main attraction. This story is about Agent Reid Doyle and Harper Andrews and is told in alternating POV. Reid is the prototypical bad boy hero vampire to Harpers helpless heroine, or so we think. We learn literally in the first chapter that Harper is a telepath and that there is a whole world of hidden supernatural creatures that she now belongs to. The telepathy, combined with Reid's intervention, save Harper from an untimely death by evil vampire attack. There are sparks between Reid and Harper from the start and everything from that fateful meeting on culminates in them working together in an uneasy partnership as agents for The Agency. (When I say The Agency think supernatural FBI.) Through training and time in the agency they find out that Harper is in fact a very powerful and rare mage. She is more than capable of protecting herself, the werewolves and the vampires she works with if she needs to. A helpless heroine she most definitely is not! She is placed with Reid on the case that initially brought her into the agency, a series of seemingly random vampire attacks leading to human casualties and to illegal vampire creation. But what seems like random attacks is actually a plot more nefarious than they could ever know and to which they are both entangled. Will Reid and Harper solve this case and save each other or will they go up in the flames of their shared desire for each other?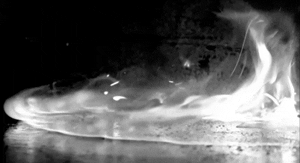 Now as I said, I really enjoyed this story but I just couldn't bring myself to give it more than three cherries due to the fact that it has a cliffhanger ending. I dislike cliffhangers and think if an author is going to do that they should at least plan to publish the second book within a few weeks of the first. This is primarily so their readers don't lose interest in the story because they have to wait so long for the ending.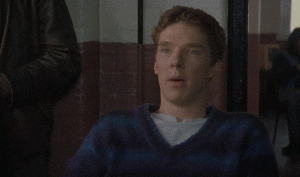 (Raises hand showing I have abandoned series for having to wait up to a year for the conclusion.)
I will keep an eye out for this series second book. This is mainly because I want to see what kind of resolution we get from the suspense aspect of Harper and Reid's story, but I won't be happy about the wait.
Cherry