Street Team Sunday Winner 6/29
Street Team Sunday Winner!!
Congratulations….LUCIAN BANE'S DOM WARS!
Lucian's street team had the most likes on our weekly street post this past week! As a reward, your author will be featured on Saints and Sinners Books Blog and Facebook Page!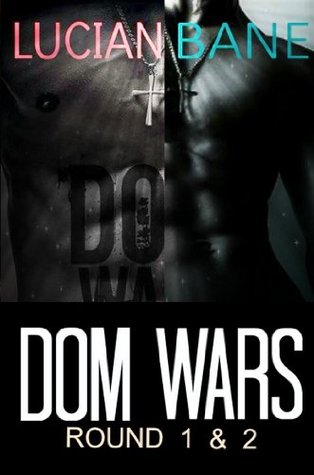 Dom Wars Books #1 and #2
https://www.goodreads.com/book/show/22045298-dom-wars
Official Blurb
Lucian Bane's inner Dom is out of control and hungry for things he can't name. When he signs up for Dom Wars, he meets Tara who is naive to the BDSM world. Her reckless dominance and puritan heart fascinate him. But when he discovers the pain in her past, it unleashes his true Dom within.
Lucian and Tara make it to round two in the DOM WARS. The challenges now revolve around trust, and while Tara's inhibitions in the world of BDSM are slowly being crushed by Lucian's passion, her deep rooted fears become the real obstacle he must dominate.
Dom Wars Books #3-#4:
https://www.goodreads.com/book/show/22555545-dom-wars-box-set-round-3-4
Official Blurb
Round three and four is all about Demon Domination for both Tara and Lucian. How far are they willing to go to stay in the game? How far is Lucian willing to go to win Tara for good?
Links
Goodreads: https://www.goodreads.com/author/show/7873610.Lucian_Bane
Facebook: https://www.facebook.com/DOMWars
Twitter: @IneffableDOM